Good day, Buen dia to all. Here's your weekly summary of what is going on, things to do, freebies around town, events and all that is Buenos Aires. For a more general list that is not time sensitive check out our article of the Things You Must do in Buenos Aires
Random Thing You Should Do This Week:
The first gastronomical tour by Fuudis will be next week, August 3rd. The group are putting together unique environments, gourmet meals and experiences. Let's see what they have in store for opening night! We're looking forward to it.
Weather Forecast
The volcanic ash clouds have returned from Chile with flight cancellations today, July 26th. Expect the following weather for this week:
Fahrenheit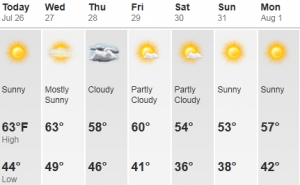 Celsius
Tuesday, July 26th: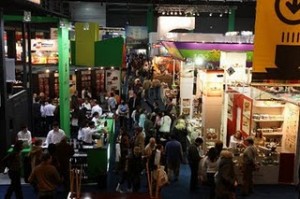 -Today is the last day for the National Rural Exhibition running from 9:00 am to 8:00 pm! Cattle shows, horse jumping, polo matches, sales tables for crafts, wines, chocolates, cheeses, beers and of course the coveted Dulce de Leche. $20 pesos gets you in the door. La Rural in Plaza Italia.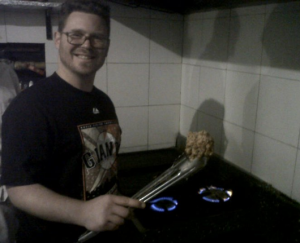 -The Office, located at  Arevalo 3031 will be having a Southern tester night tonight with mac n cheese, fried chicken, peach cobbler, ribs and biscuits. Our own Sarah Scott will be tasting for authenticity as one of the few true Southerns in Buenos Aires.
-Magdalena's Party is having their weekly Taco Tuesday special with local hot sauce makers and celebrities Ya Ya Bean. 3 for 2 tacos, hot sauce, what more could you ask for.
Wednesday, July 27th:
Free ice skating! The Buenos Aires Ministry of Public Space has opened a free, open air ice skating rink to the public starting July 25th and running until August 24th. Hours everyday run between 9:00 am to 12:00 noon and then reopen at 2:00 pm and run until 9:00 pm. Free skates provided. 30 minutes max per person. Plaza Uruguay, located at the corner of Libertador y Figueroa Alcorta in Recoleta. No "trencitos" of more than 2 people though!
Thursday, July 28th *Discount Day*:
–Cafe de los Angelitos Dinner and Tango show is offering their executive service (transportation to and from, 3 course dinner, bottomless wine glass and 1.5 hour tango show) for $115 USD discounted from the public price of $125 USD. For your discounted tango show contact us directly at LandingPadBA@gmail.com or mention your discount in the tango reservation form here.
Friday, July 29th:
-Gallery Nights will begin at 7 pm in museums, antique shops, cultural centers and art galleries in Recoleta, Barrio Norte and Retiro neighborhoods in Buenos Aires. Guests will be greeted with a free glass of Chandon champagne, maps of where to go and it is all free of charge.
-Want to try learning a bit of Portuguese? Portuguese Exchange is having their first gathering ever Friday at Lattente Cafe in Recoleta, Arenales 2019 from 8:00-9:00 pm. Participants speak English for 5 minutes then Portuguese for 5 minutes. Try to show up before 7:45 pm* and buy a coffee as your entry.
–Circus Resto & Bar in San Telmo is having their first "Promotion Night". Offerings of free jello shots to all, $20 peso 1/2 kilo burritos, $13 peso liters of Quilmes, $20 peso falafel sandwiches and much more.
Saturday, July 30th: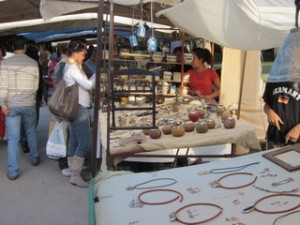 Flea markets, outdoor artisan markets, hand made goods- check out one of Buenos Aires' many ferias on Saturday or Sunday. Everything from antiques and collectables to modern leather purses and silver work. Here's a link to our list of the best outdoor markets and ferias in Buenos Aires.
-The last show for the unique presentation of Blind Theater will be today at 10:30 pm. Avitantes Theater Group presents "Sendas del Sol" at Lambare 990 in Almagro (1 block from the Angel Gallardo subte stop on the B line). $50 pesos entry, reservations recommended by emailing avitantes@yahoo.com.ar Very unique and interesting theater experience! Here's our review of what Avitantes did in 2010 in case your curious about what to expect.
Sunday, July 31st:
Extremely important birthday of Jed Rothenberg, LandingPadBA's founder. First one to correctly guess how old he is turning wins a free Chipotle Burrtio at Circus Resto & Bar in San Telmo! Please enter your guess in the comments below…and don't forget to wish him a happy birthday!
Monday, August 1st:
We are running a promotion for Verde Manzana, Urban Spa for $25 USD 1 hour massages. Feel free to schedule an appointment directly and mention the promotion or if your Spanish skills are lacking or you just have "fiaca" request a reservation for a massage through LandingPadBA.
Get up, get out and do something in Buenos Aires this week!
The LandingPadBA Staff